The following Recall Information is provided to our client's and potential client's for informational purposes only. It is not intended to be a complete or comprehensive list. It is provided as sample of the level of detail we provided during our inspection activities in identifying actual and potential recall products and/or systems.

PRODUCT RECALL INFORMATION

SIDING RECALLS

The following information is an overview of the issues currently associated with various composite siding and exterior cladding manufacturers.

Louisiana-Pacific:

The Class Action Settlement ended on December 31, 2002. Claims should be directed to L-Pís product warranty department. Call 1-877-677-6722 for LP Siding installed before January 1996
Call 1-800-450-6106 for LP installed after January 1996, Includes Smart System Products

ALso: L-P Customer Support: 1-800-648-6893 Warranty and Technical Information
for WarrantyInfo press 1 / Tech Info press 2

Weyerhaeuser Hardboard Siding

:

Claims information can be found at www.weyerclaims.com

Masonite

Hardboard Siding

Claims information can be found at www.masoniteclaims.com

Masonite Omniwood Siding:

Claims information can be found at www.masoniteclaims.com

Boise-Cascade Hardboard Siding:

Need to submit a claim to Boise Cascade? Mail your claim to: Boise Cascade Corporation, Timber & Wood Products Division, P.O. Box 62, Boise, ID 83707, Attn: Tana Rasmussen; phone: 208/384-6162; Include six photographs, one of each side of your house from a distance and two close-ups that will clearly show the problems you are experiencing. c/o Tana Rasmussen.

Georgia-Pacific Company: Hardboard Siding:

This case settled a national class action, but the time period for participating has expired. The last date for filing claims under the settlement was August 18, 1998.

Stimson Brand Hardboard Siding (Forestex):

This company no longer manufactures or markets lap siding. They continue to produce a hardboard panel surfaced with tempered hardboard marketed as Duratemp. Need to submit a claim to Stimson? Mail your claim to 520 S.W. Yamhill, Suite 325, Portland, Oregon, 97204-1319; Remember to send a few photos of your siding with your claim letter.

ABTCO Hardboard Siding

Claims information can be found at www.abtcoclaims.com.

Smurfit Paper Company a subsidiary of The Jefferson Smurfit Corporation:

Cladwood hardboard siding

This product has been out of production for a few years but damaged products continue to surface. A proposed settlement has been reached in a class action lawsuit concerning a siding product known as Cladwood. The settlement would provide compensation to persons who have incurred property damage resulting from failure of Cladwood siding installed on their homes or buildings. For claims call 1-888-572-3897, or visit their website at http://www.cladwoodclaims.com/

Shakertown panel

Panels manufactured before 1992 have been reported have problems with the way that they were processed.. There have been some complaints of the cedar shingles separating from their plywood backing. Poor installation techniques appear to be a major contributor to this problem. This product has been improved and seems to be exhibiting fewer problems.

Fiber-cement Products:

Fiber-cement siding manufactured by James-Hardie Company (Hardi-Plank, Hardi-Panel, and Hardi-Home) have gained product recognition and an increasing market share.

Wolverine Dura-Press

This product has been renamed Weatherboard and is being marketed under the Certainteed family of products.

Additional Fiber-Cement Products

Maxi-Plank, and Maxi-Panel, Cemplank, and FortaFiber are some of the other participants in this market. Maxi Plank and Panels have been failing in an ever-growing number of homes and is likely to be the subject of a class action law suit.

EIFS (Synthetic Stucco)

A class Action Settlement is in effect for Senergy and Thoro brands of EIFS in the Superior Court of the State of North Carolina, Hanover County, and 96 cvs 0059. An inspection protocol has been established to define the testing methodology and procedures for filing claims have been instated. These materials were first used in the mid to late 80's, depending upon the area that you live in. Claims against these companies are being accepted by the Claims Administrator and must be in the proper form and must be accompanied be several documents.

An ever-growing number of insurance companies refuse to cover EIFS Installers. The average dollar amount of EIFS claims is substantially higher than most construction defect claims. Barrier Systems are still allowed but most residential applicators have switched to a Positive Drainage System.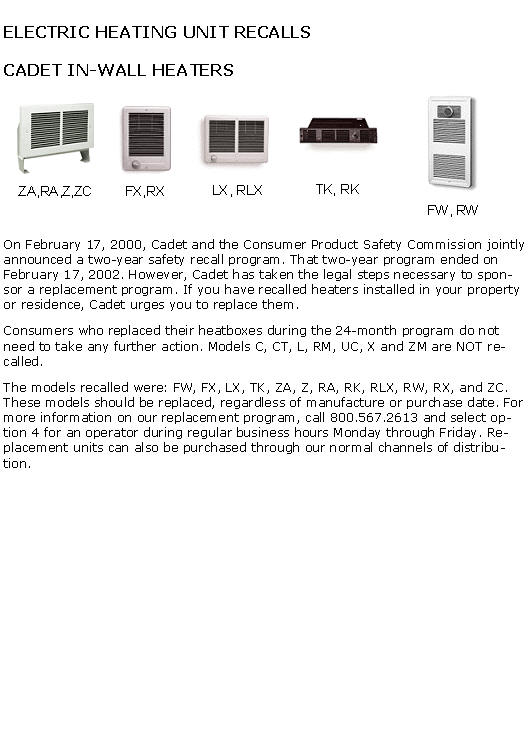 House Smart's inspectors are specifically trained to look for PB pipe, and to determine if the pipes are experiencing leaks. PB piping is just one of the many issues revealed by House Smartís home inspection reports. Click here to request more information about Polybutylene piping.
FURNACE RECALLS
Premier/Consolidated Furnaces Present a Substantial Risk of Fire
A typical consolidated furnace installation. This one is an HBA model. Adding to the fire hazard is the attraction to use the attic for storage. In the fire service this is referred to as "fuel load" Once open flame erupts from the furnace, the fire spreads rapidly involving the entire attic.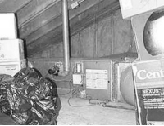 A house that was built between 1983 and 1995 and the furnace is in the attic, there is a very good chance that Consolidated Industries manufactured this furnace. They were sold through many different brand names but most of the furnaces were manufactured under the Premier and Consolidated labels.
According to the Consumer Product Safety Commission, these furnaces present a substantial risk of fire. As of September 27th, 2000, there have been about 30 reports of fires and damage to homes associated with these furnaces as well as failures of burners and heat